Rabbit. Felted wool, 7"H x 6"W x 8"D, 2004.
This piece is by far one of the most palatable by
Stephanie Metz
, who does absolutely stunning work with felt. Loving her "overbred animals" series, but felt that perhaps posting one of those images the day after a major heartwarming holiday would be a bit much, even for Book Report readers. But check them out! Below is a lovely piece from her "Teddy Bear History" series.
Ursulus parvulus 10-08. Felted wool, glass jar, 7" H x 3.5" W x 3.5" D, 2008.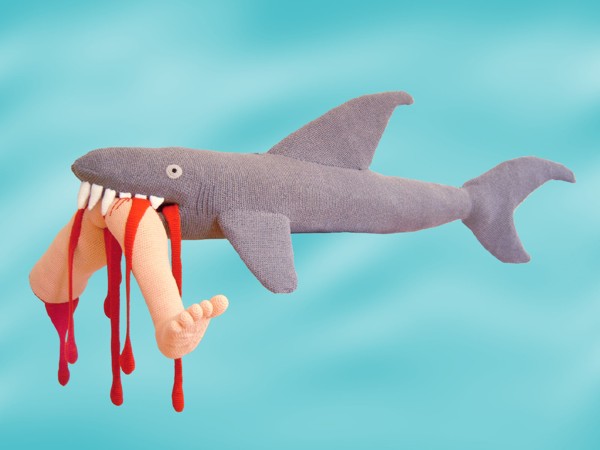 Accident 3: Shark: Yarn, wire; crochet; length 63 in.; 2003
Also loving these works by
Patricia Waller.
What a kooky bird! These are fabulous. Check out her site for lots, lots more.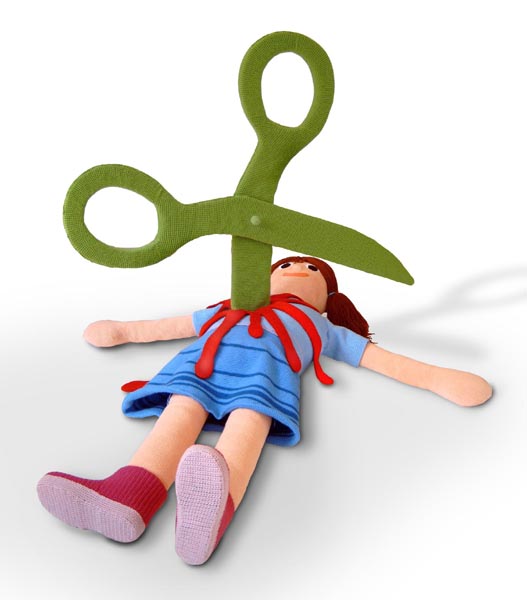 Doll: Yarn, cotton wool, wood; crochet; 55 x 51 x 37 in.; 2005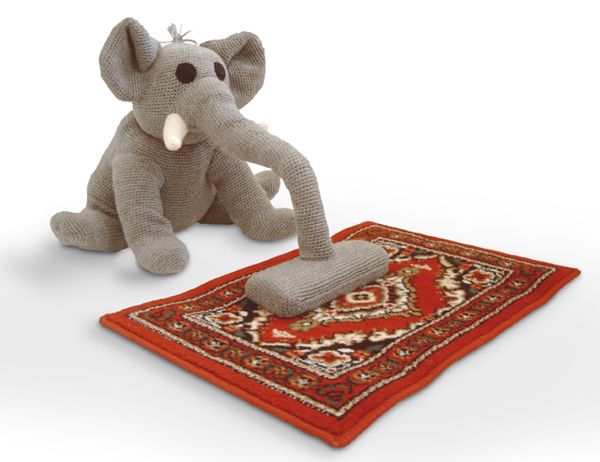 Domestic Help: Yarn , cotton wool, wire; crochet, height 16 in.; 2006